It's The
Most Wonderful Time of the Year
In Grand Rivers, Ky
Over 3 Million Christmas Lights Adorn Patti's 1880's Settlement, Little Lake Park, and the town during the
November 3 – Patti's Lighting Ceremony
Nov 3 – Dec 31 – Victorian Carriage Rides
November 11 – Holiday Artisan Market
November 11 – Hometown Holiday Celebration 
 Nov 3 – Dec 23 – "Christmas Extravaganza Show" at the Badgett Playhouse
Dec 2 – Breakfast with Santa
Nov 3 – Jan 15 – Festival of Lights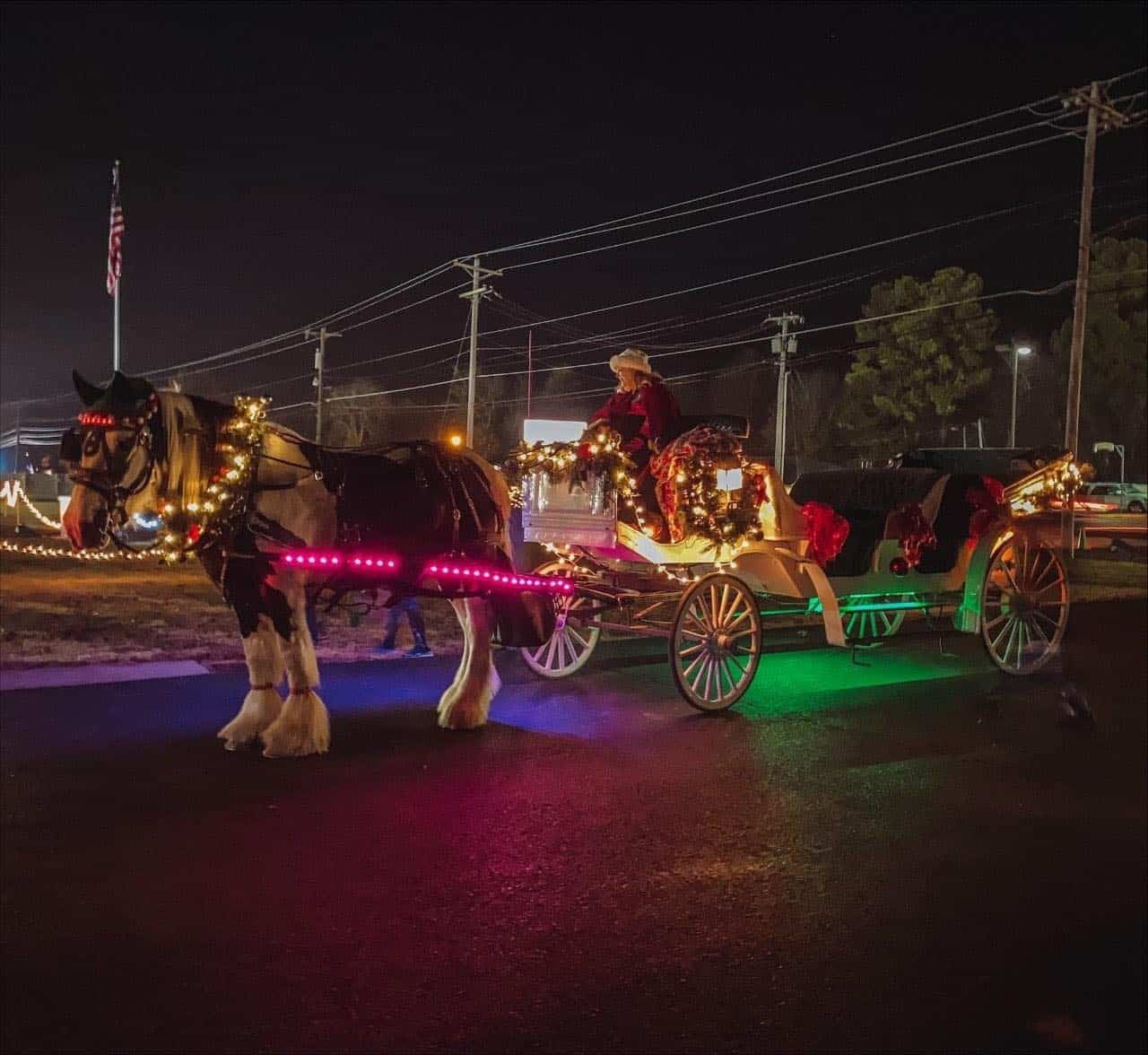 Victorian Horse Drawn Carriage Rides
John's Pass Carriage Service offers Horse Drawn Victorian Carriage ride through the Village during the months of November & December. Experience the over 2 million Christmas Lights throughout town and the park by carriage.
Carriage rides are by reservation and can be made by calling the carriage service at (270) 243-4365.
Non-Refundable Payment Due At Booking.
Badgett Playhouse
Christmas Extravaganza
A two-hour musical review, Branson Style Entertainment with professional singers, dancers, and musicians!! Come enjoy old classics, modern Christmas hits, funny skits, and more! This show has something for ALL ages, Family Fun!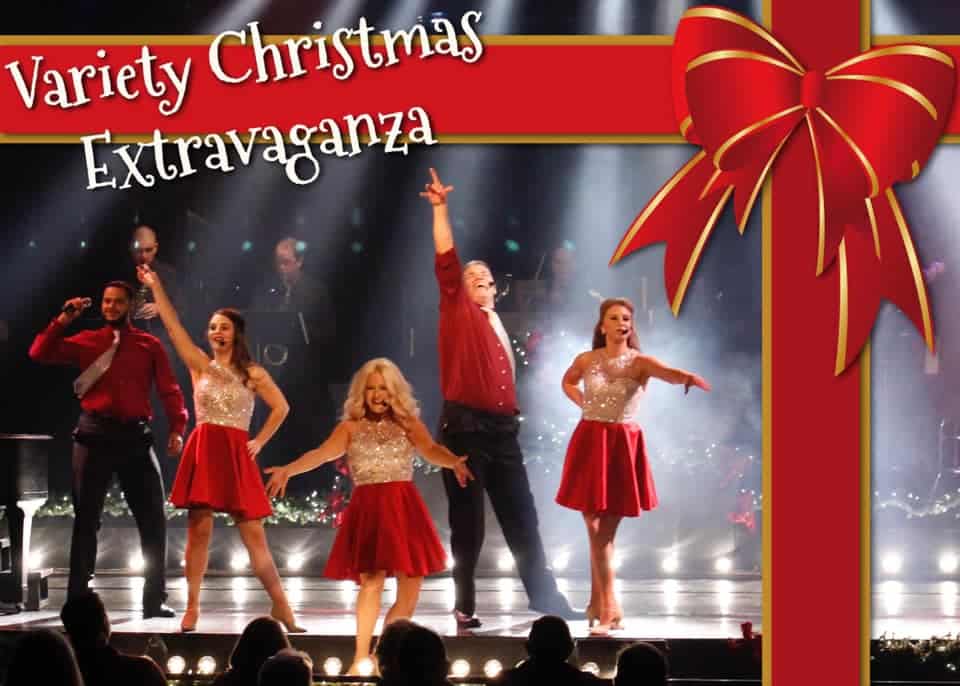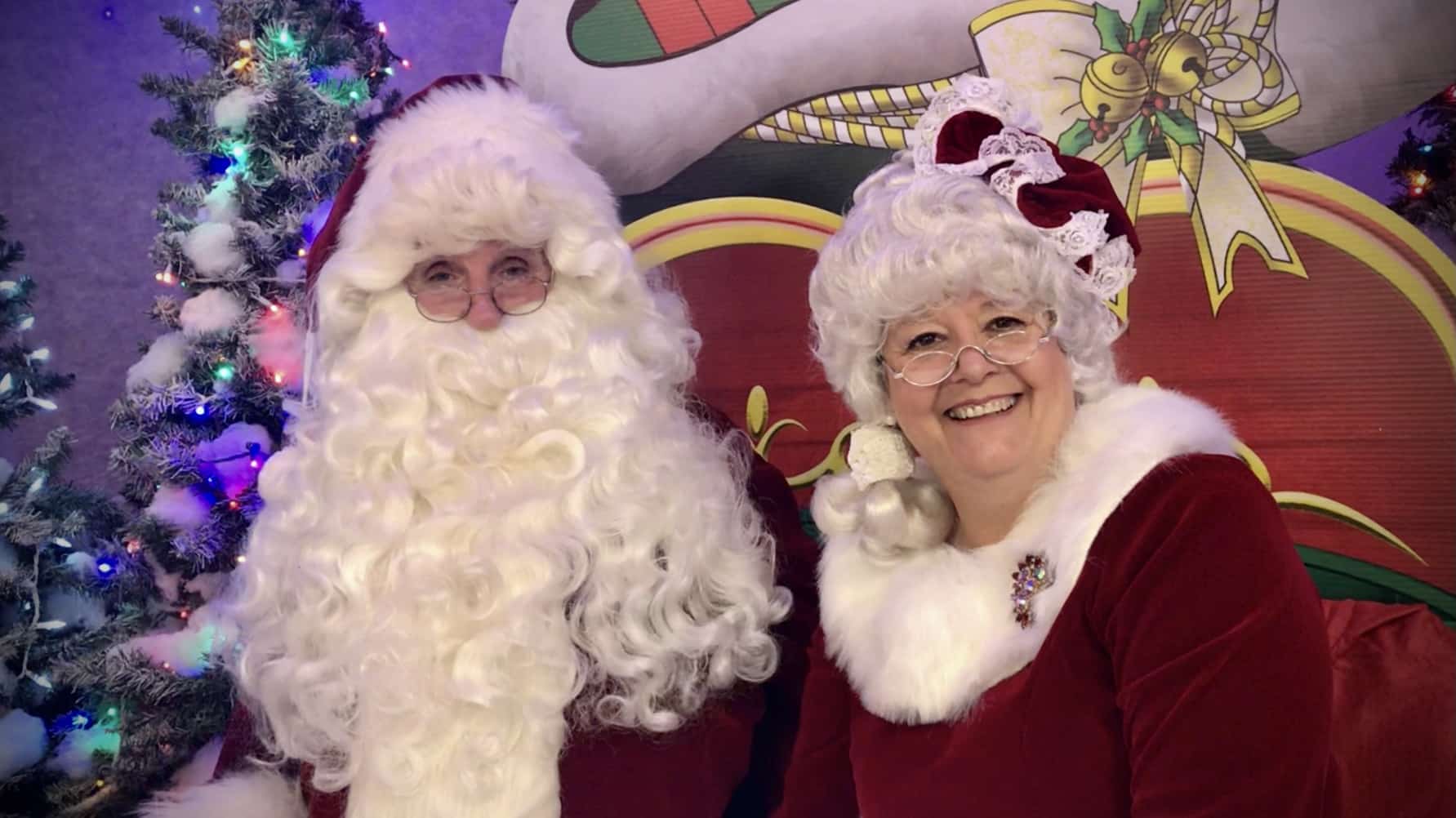 Breakfast With Santa
Grand Rivers Community Center
December 9, 2023
A "Breakfast with Santa" experience unlike any other. Santa knows the child's name before they tell him, already knows a few things on the list of wants, and a little information about his visitors that only the REAL Santa would know. Each child receives personal time with Santa, receives a certificate of being on the "Nice List", stocking with gifts & treats, story time, and a ride on the trackless train. Children & Adults provided a pancake breakfast. A limited number of tickets are available for this event so that each child gets ample time with Santa & Mrs. Claus. Cost $20 per child/$15 per adult.