Grand Rivers is the Northern entrance to the Land Between The Lakes. If you're looking for trails, we have them – hiking, biking, horseback riding, ATV, and water trails. Dozens of miles of hiking trails are scattered throughout the recreation area. Biking adventurers will enjoy several challenging trails through the National park. Well over 200 miles of trails await your discovery!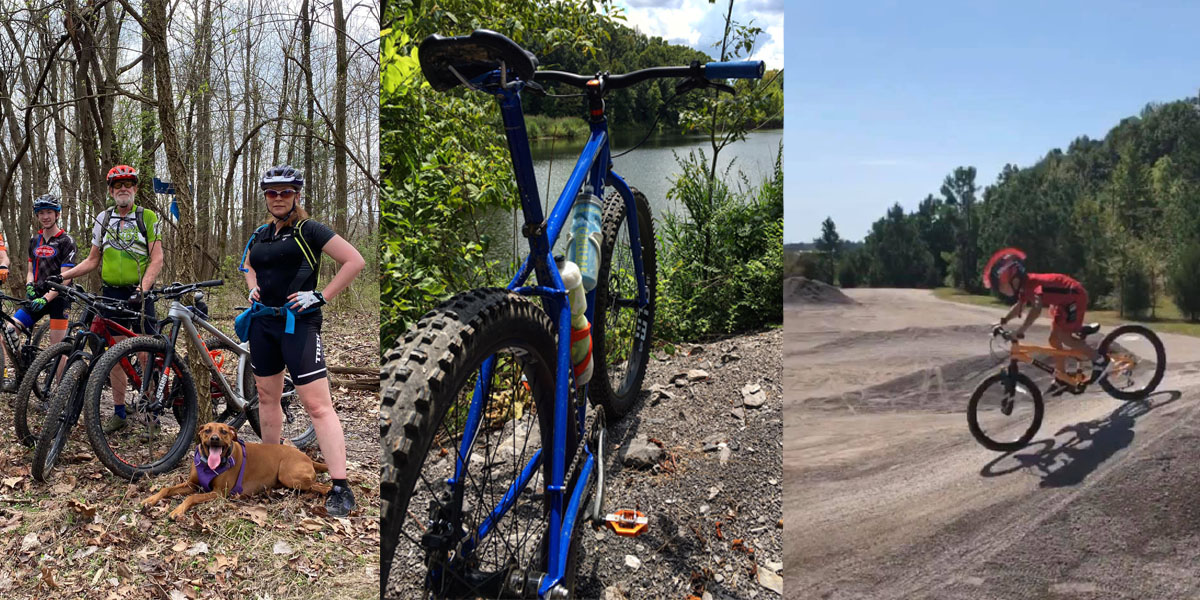 Livingston County Trail System
Located on HWY 453, off exit 31 in Grand Rivers. The LCTS offers 15.5 miles of single track dirt trails, 6.5 miles of gravel trails, 2.25 miles of asphalt trails, and pump track. Trails are designed and suitable for all ages and skill levels. These trails are best for biking.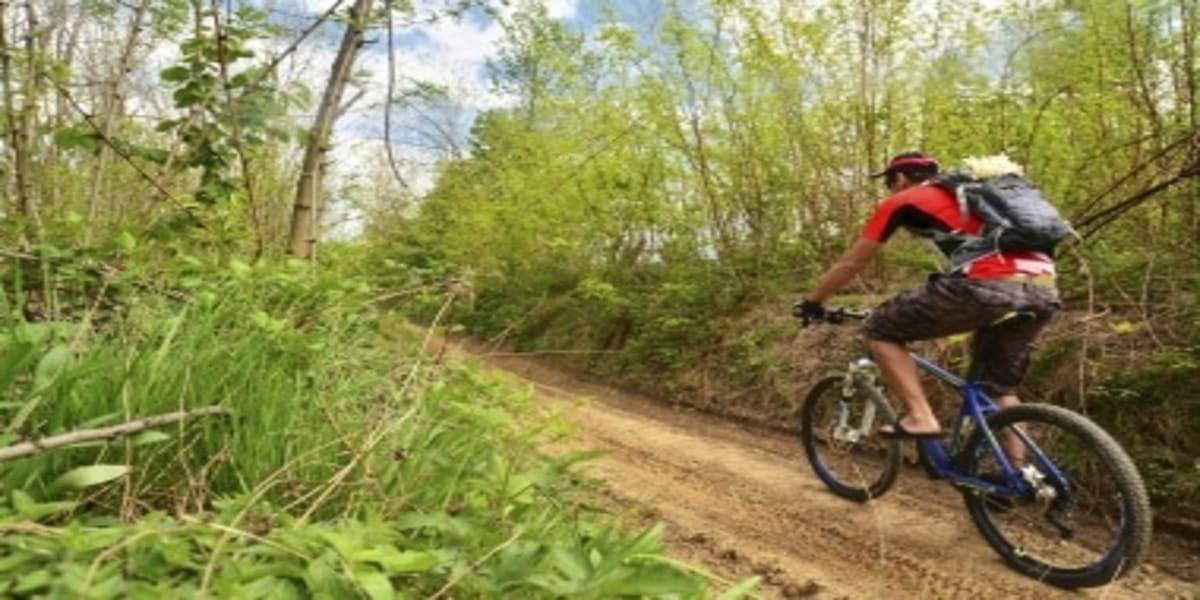 The Canal Loop Trail is a series of connecting trails providing walks ranging from 1.5 miles to 14 miles. Canal Loop is one of the most popular trails in Land Between The Lakes because it offers spectacular lake views. The trail is a single track. Trails best for hiking, biking, jogging or running.
The North/South Trail is a 58-mile point-to-point trail spanning the entire length of Land Between The Lakes. It is a multi-use trail, with bike riders sharing part of the Northern trail with hikers, and equestrians sharing part of the Southern trail.                                                            Trail is best for hiking.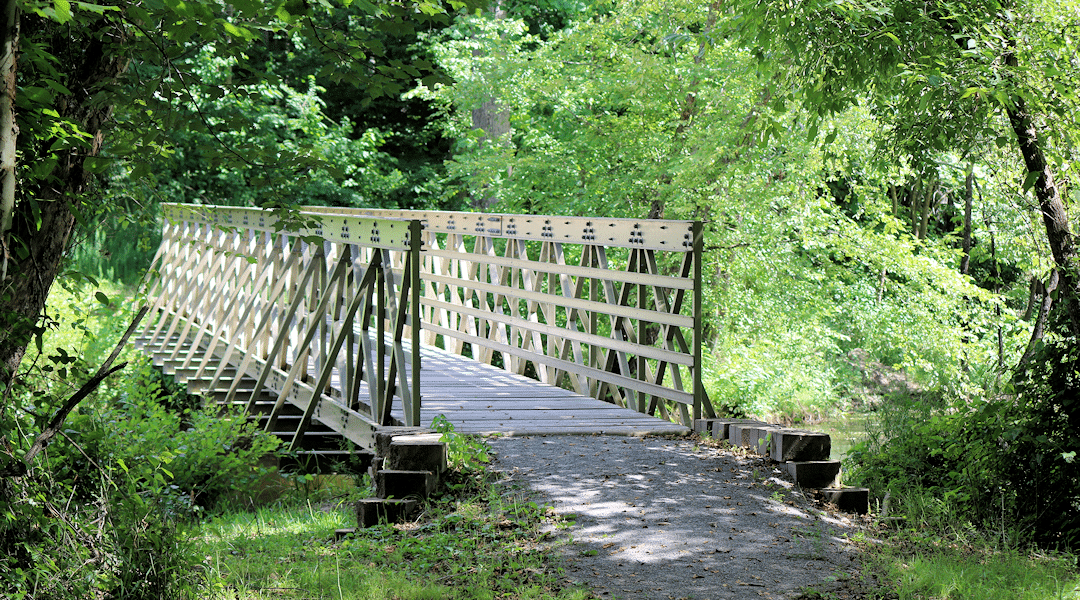 Located near The Nature Station in Land Between The Lakes, this 4.5-mile loop trail encircles Honker Lake through a variety of habitats including forest, meadows, and lakeshore. Bring along your binoculars and view a variety of waterfowl and wildlife. The trail is best for hiking.
Located in central Land Between The Lakes, this east/ west trail runs from Kentucky Lake to Lake Barkley. This family-friendly trail offers plenty of parking areas along the way so you may bike or hike the trail in smaller sections. The trail is best for biking, however, can be walked or hiked.
Located in Land Between The Lakes, Turkey Bay Off-Highway Vehicle (OHV) Area provides designated trails for OHV riding. Turkey Bay offers a variety of topography and trails for everyone. The area consists of approximately 100 miles of primary, secondary, and tertiary trails for many different levels of OHV riding.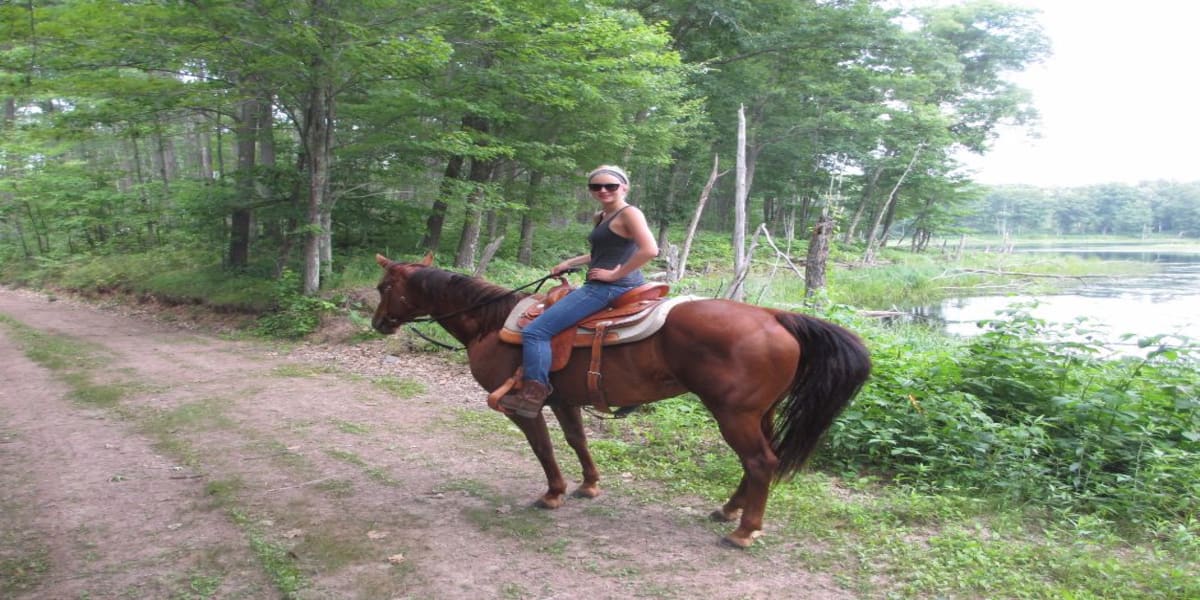 The network of horse trails offer some of the most scenic spots at Land Between the Lakes. Bordering Lake Barkley and beautiful Fords Bay on the east, and nestled between Laura Furnace Creek and Lick Creek on the West, it's the only place at Land Between the Lakes designed for horseback riders and wagons.
Grand Rivers Walking Trail
Located in Grand Rivers, KY. This 2.18-mile walking trail takes you through the heart of Grand Rivers as well as into Little Lake Park, and onto the Jetty overlooking beautiful Kentucky Lake. Several historic markers are located on the walking trail as well. The trail is best for walking, and jogging (paved sidewalk).
Tee Time! Local Golf Courses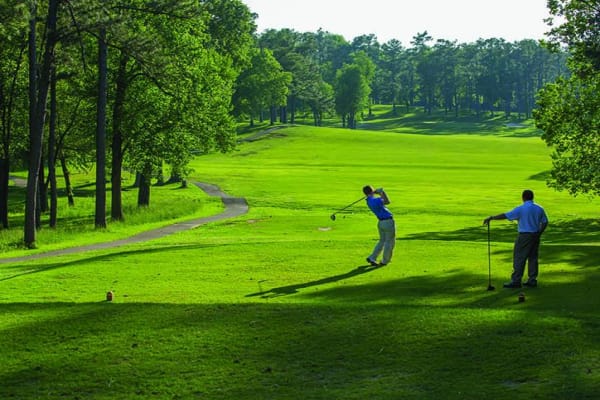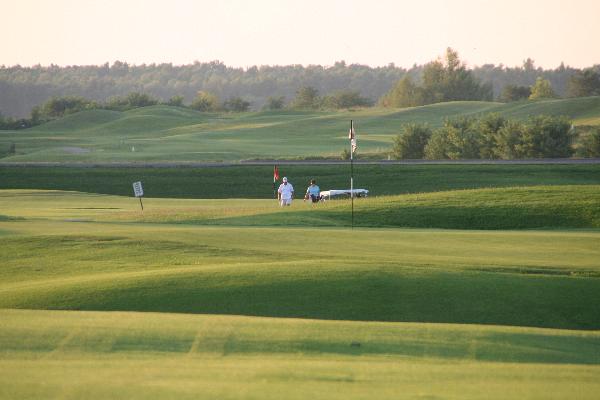 Experience Our "Lake Effect"
Nothing brings friends and family together like being together on the lake.
Together, Kentucky Lake and Lake Barkley form the largest body of water between the Great Lakes and the Gulf of Mexico. With over 210,000 acres of water, Kentucky Lake and Lake Barkley provide plenty of room for fishing, boating, and outdoor recreation. With resort marinas on both Kentucky Lake and Lake Barkley, Grand Rivers offers unlimited water recreation. The marinas of Green Turtle Bay and Lighthouse Landing serve as gateways to the lakes for thousands of visitors seeking to enjoy boating and water sports.
Bring your own boat, kayak, canoe, or rent one when you arrive. Take a sailing class and get out and play the lakes in Grand Rivers, Kentucky.
No matter how you choose to enjoy our lakes, you will love the effect it has on you and your family.
Truly a Fisherman's Paradise
Kentucky Lake and Lake Barkley offer the best freshwater fishing in the country. Western Kentucky's Rivers and lakes offer an abundance of sport fish including catfish, sauger, bass, crappie, and bluegill.
Grand Rivers is the only location with access to both Kentucky and Barkley Lakes within one mile of each other, the canal that connects both lakes, and access to the tailwaters of Kentucky and Barkley Dams.
Fish from the banks, by boat or with our local guide service.
Sailboat Rentals, Tritoon Rentals, & Golf Cart Rentals
Pontoon Rentals, Tritoon Rentals, Kayak & Golf Cart Rentals
Request A FREE Vacation Guide
Discover More in Grand Rivers
Office Website of Grand Rivers, Kentucky Tourism Commission. All Rights Reserved.